16/03/2007
Impressions from Colophon in Luxemburg
Instant Gallery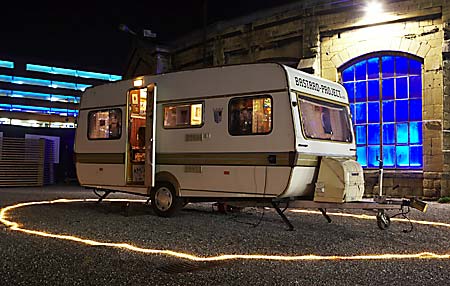 Dear friends, magazine lovers, dear mike, dear jeremy, dear mag-makers from all over the world, dear artists,
it was just great seeing and talking to you. we loved to be there, we loved to make the insatnt gallery wall in the colophon loby (thanx to HP for suporting us with the colour-printer!), to party in the caravan from dust still dawn, to feel type, paper, fotos, to have talks and laughs. the bastard-project will probably tour through europe this year with the instant gallery in its caravan..because it rocks, it works and makes us work.
we would also thank all those who stayed till 6 on sunday and listened to our lecture. the feedback was great. thank you!
we got plenty of wonderfull images. don´t hesitate to get in touch with us to get them in high-res.
see you!