24/09/2006
They Call It Mischkalkulation
André Rösler, Exposition in Lahr, Städtischen Galerie im Alten Rathaus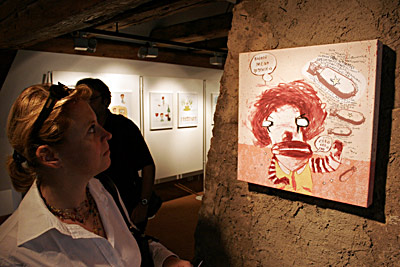 Lahr is a small town (28.000 habitants) close to the beautiful Black Forest. It has been founded in 1218 (construction of a Castle). After War it became the biggest Canadian Air-Base in Europe till 1993.

André Rösler, Bastard Illustartor, was born here 1970 and came now back to town with a solo exposition in Lahr's top exposition-location, the Städtische Galerie in the Old City Hall. The major Wolfgang G. Müller opened the exposition this sunday. The work will be shown till 15th october 2006.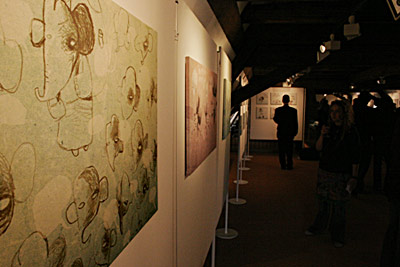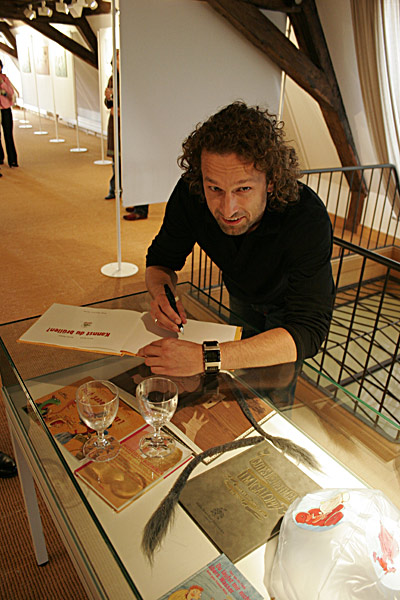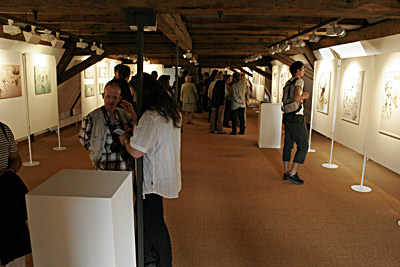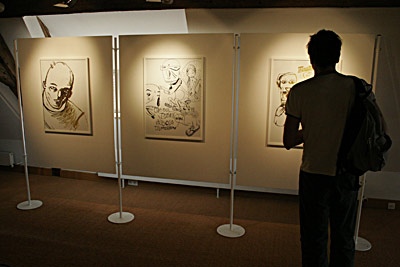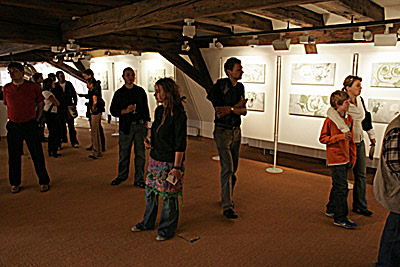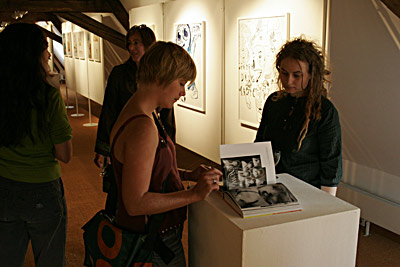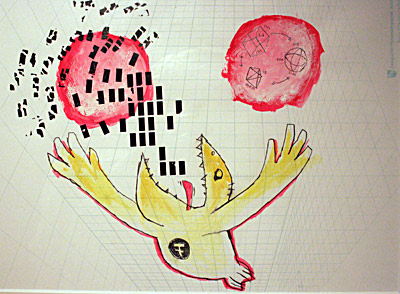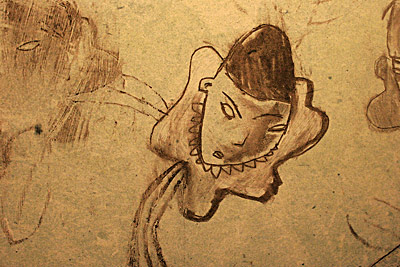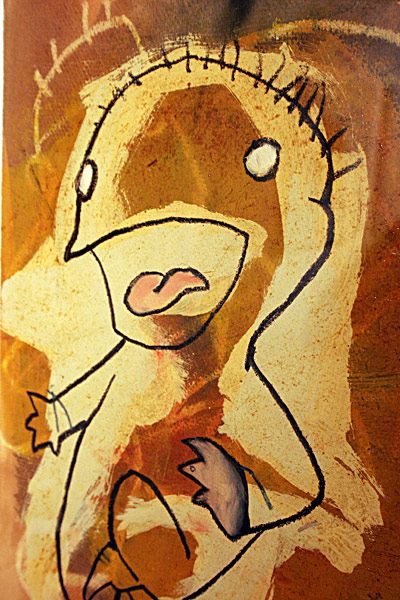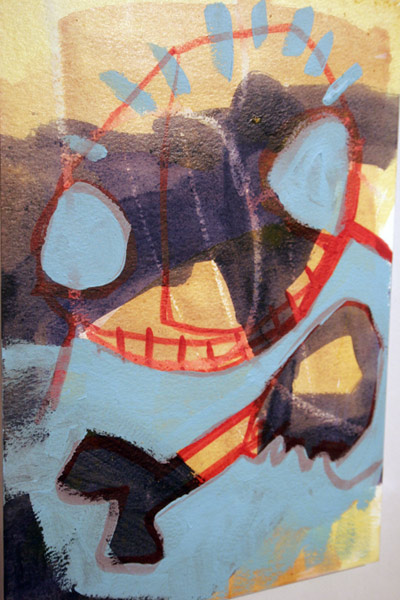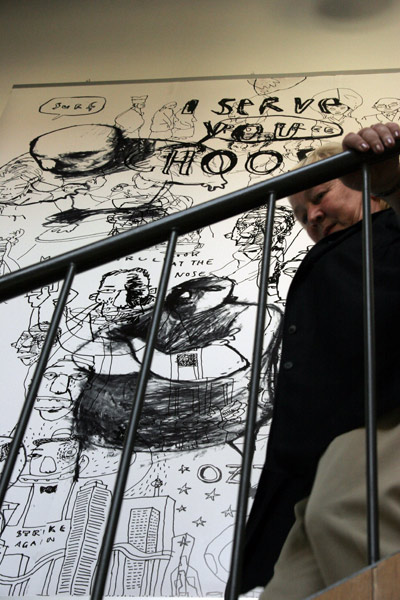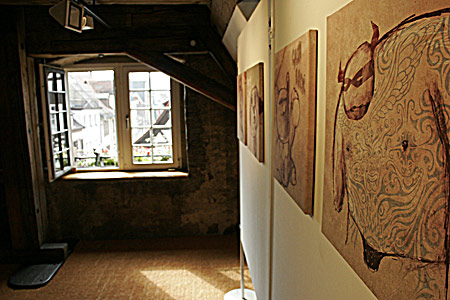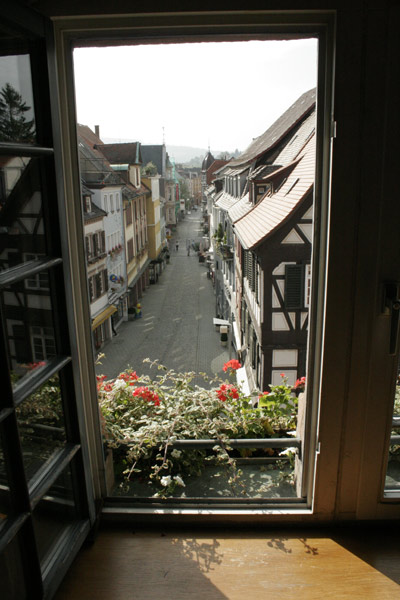 Am Sonntag, den 24. September, eröffnet Oberbürgermeister Wolfgang G. Müller um 11:00 Uhr, in der Städtischen Galerie im Alten Rathaus eine Ausstellung mit Werken von André Rösler. Unter dem Titel "They Call It Mischkalkulation" sind angewandte und freie grafische Arbeiten des gebürtigen Lahrer Illustratoren André Rösler zu sehen. Der Lahrer Grafiker und Karikaturist Andreas Krellmann führt in die Werkschau ein. Seit über fünfzehn Jahren arbeitet André Rösler selbstständig als Zeichner und Gestalter in den Bereichen Illustration, Malerei, Trickfilm, Comic und Grafik. Er wechselt dabei stets zwischen kommerziellen Auftragsarbeiten für Verlage, Agenturen, Wirtschaftsunternehmen und selbst initiierten, künstlerischen Projekten. Die Ausstellung ist bis 15. Oktober 2006 für Besucher zugänglich.

In der Städtischen Galerie Lahr finden jährlich vier bis fünf Ausstellungen statt, die ein breites Spektrum der regionalen und überregionalen zeitgenössischen Kunst zeigen und einen Überblick über die aktuelle Kunstszene geben. Das vielseitige Angebot an Bildender Kunst trägt auch dazu bei, die in Lahr und in der Region ansässigen Künstlerinnen und Künstler zu fördern und zu unterstützen.
Städtische Galerie
Altes Rathaus
Kaiserstr.1
77933 Lahr
Tel.: 07821/9502-10
Fax: 07821/9502-12

Öffnungszeiten während der Ausstellungen:
Dienstag bis Sonntag
16:00 bis 18:00 Uhr
Mittwoch zusätzlich
10:00 bis 12:00 Uhr
Sonntag zusätzlich
11:00 bis 12.30 Uhr
Montags geschlossen!

Der Eintritt ist frei!