03/05/2005
Mr. J. Smith
A Bastard Typeface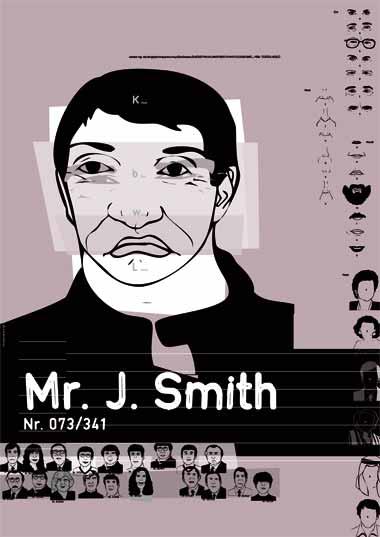 A new Bastard-Typeface has been designed. It will be send to the FUSE-Competition SECURITY today. We hope to make the run!

When there´s no picture of a "most wanted" or "Missing Persons", photofit pictures are used. Once drawn by hand, they are now more and more substituted by photomontage.

The personality is created with different modules like head, eyes, nose and mouth. The vague memory of a witness leads to the image of a "concrete" person. Sometimes different combinations of possible looks are atributed to a same person. This new virtual image finds itself soon in thousands of archives and data bases. Anyone can easily have access to those images by internet. To increase security and help track criminals, unknown death (Mr. Smith) or lost and kidnaped people, government asks citizen to help search those people.

"Mr. J. Smith" is a font-family consisting of 4 portrait-fonts and one letter-fonts.
The portrait font "Mr. J. Smith" is a portrait-construction-kit. By layering the fonts "Head", "Eye", "Nose", "Mouth" one over the other, you can design over 7 million different faces. The font "Wanted" gives you the possibility to join names and registration numbers to the unknown or most wanted persons.
What is nice about this font is the "surprise moment". Just write a word , "security" e.g., and you´ll get a nice shot of 8 different characters!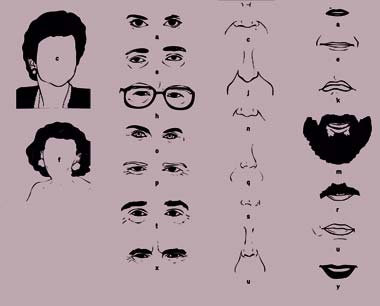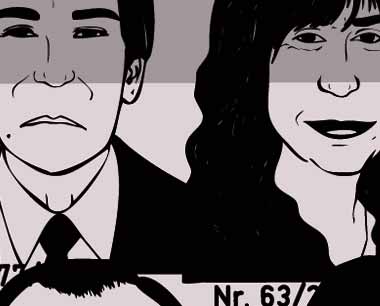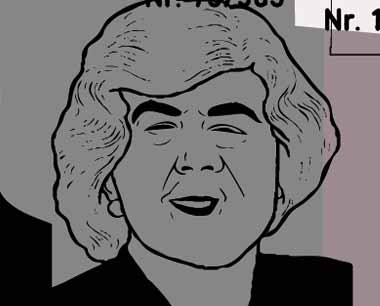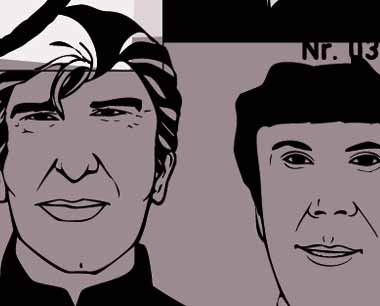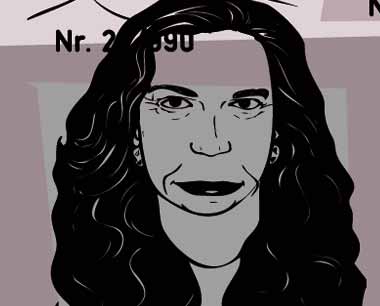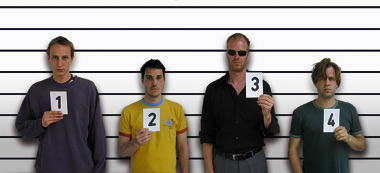 The designers of this font: Nikolai Renger, Ulrich Weiß, Lars Harmsen, Boris Kahl