03/05/2010
DakArt Off: "Bastard - Choose my identity"
Dakar, Senegal, Vernissage 8.5.2010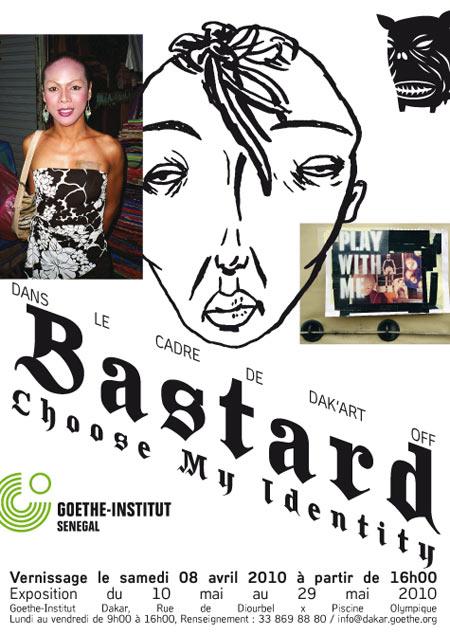 After a long break we´re on the road again. The Goethe-Institut Dakar in Senegal invited us to work there and present our work. The exposition takes place during the Dak´Art.
Ausgangspunkt für die Ausstellung "Bastard - Choose my identity" ist ein Reiseprojekt der Gestalter Christian Ernst, Lars Harmsen und André Rösler zur Frage nach kultureller Identität und Bastarding. Gefördert von der Robert Bosch Stiftung waren sie im Frühjahr 2006 in 25 Tagen zu den von ihnen identifizierten Hot-Spots der Globalisierung geflogen: Mexiko City, L.A., Tokio, Hongkong, Bangkok und Dubai. Die dort gesammelten Eindrücke aus den Begegnungen mit den verschiedenen Kulturen und Menschen haben sie in Fotografien, Illustrationen und Grafiken festgehalten. Diese künstlerischen Ergebnisse fanden Ergänzung durch Texte der Autoren Laszlo Csiba, Radek Knapp, Sudabeh Mohafez, José F.A. Olivier, Selim Özdogan und Ilija M. Trojanow, allesamt Träger des Adalbert-von-Chamisso-Preises der Robert Bosch Stiftung. Es handelt sich also um Autoren, die zwar nicht deutscher Herkunft sind aber deutsch schreiben. Die Zusammenführung der beiden Elemente Bild und Literatur konnte schließlich im Juni 2006 in der umfangreichen Publikation "Bastard - Choose my Identity" präsentiert werden.

Die ästhetischen Ergebnisse des Reiseprojektes werden durch Arbeiten ergänzt, die in Dakar auch in Zusammen mit Studenten der Ecole nationale des Arts entstehen. Sie besteht aus Fotografien von Christian Ernst, Illustrationen von André Rösler und Typobildern -und Kollagen von Lars Harmsen.