29/03/2005
Back to Future
Lost Traditions?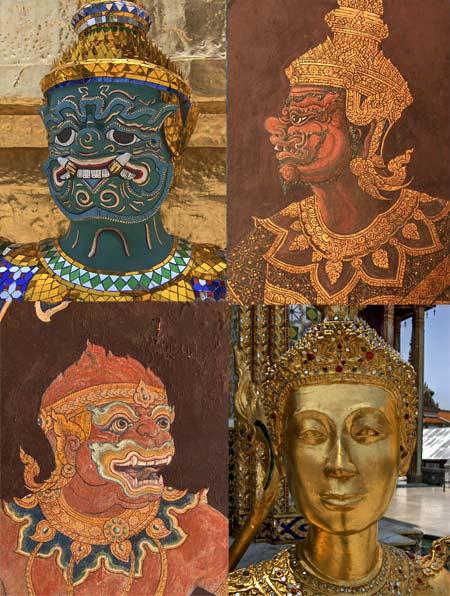 What surprises a lot about asian imagery in public is the lack of traditional elements. In Bangkok a temple is around every corner. The ornaments are a highly developed visual language. The most famous temple, the Wat Phra Kaew with its Emerald Buddha, is a rich "book" of ornamental art.
Looking at the oversize imagery of advertisements wont make you aware of being in asia: they just look the same as in Europe. The ideal model is not even Asian, but Western.

We spent our last day here in the temple, later in the afternoon we went to the indian Market on Phahurat Rd. and took the plane at 1:30 to Dubai.