24/03/2005
THE NEVER ENDING CITY
STATUE OF LIBERTY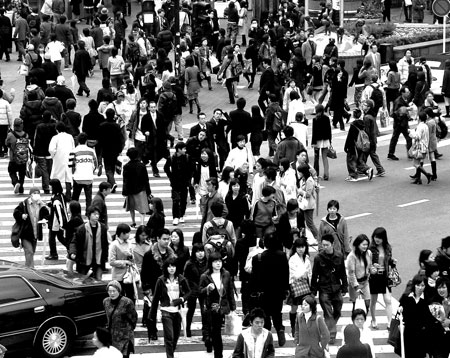 The subway system in Tokyo is brilliant and very easy to understand. The main stations are as big as airports and it could easily take you half an hour to walk from one end to the other! And of course its very crowded. After two days we still didn't get used to those masses of people.
The Starbucks Coffee close to Shibuya is situated on strategic corner with an overview over the masses. We where kindly asked not to take pictures. We did and almost got kicked. Paranoia!
Tokyo's harbor is immense, From the Tennozu Island we had a rainy view on the bay. Japan bought the statue of liberty a few weeks ago. Hopefully we didn't flew to NY this time, we would have been disappointed.