19/03/2005
LAND OF PLENTY
ABOUT SHOE-CLEANER HENRY, A SCHOOL-KID, AND A DESIGNER
Henry is one of those people you'll find everywhere in the US: he works hard under bad conditions and gets hardly enough to live. His working-place is in the entrance of a garage just in the middle of L.A.´s business center. Every car her is huge, fast, expensive, the seats are made of expensive velour or smooth leather. Henrys seats are older than he is. But in this place full of tristesse Henry is showing proudness. He shows us pictures of his family, on a mirror between the two chairs a photography of his grand-mom. He says from himself that he is a real bastard, quarter indian, quarter african, quarter white and god knows what else. When we asked him if we might take a picture of him he took of his hat. He first looked for a longer time out of the garage, later into the camera.
From the business district we went to chinatown, a group of children payed less attention to the place than to their coolness. When the teacher saw us talking to them and taking pictures he wanted us to stop immediately - or call the police. He didn't ask the kids stop smoking.
At the Art College of L.A. in Pasadena we met the german designer Stefan Buchner, He studied here and now designs record sleeves and books. Last year he published XXXXX. The school, a black steel building, is placed in the hills surrounded by trees, parks and gardens. A year costs approx. 36.000 $. Therefore the equipment in the classes is one of the best I have ever seen. And some of the work was brilliant.
Driving back from Pasadena to Venice Beach to the hotel took us almost two hours on a 5 to 6 lane highway. Everything is big here: poorness, richness, loneliness.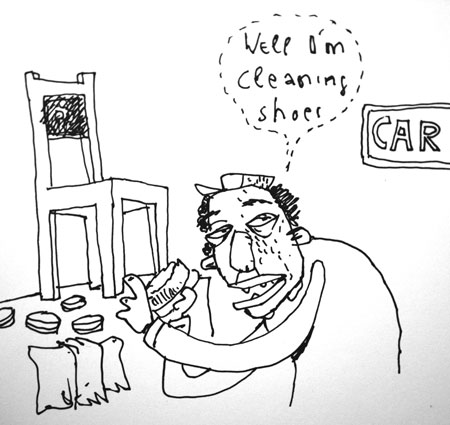 Henry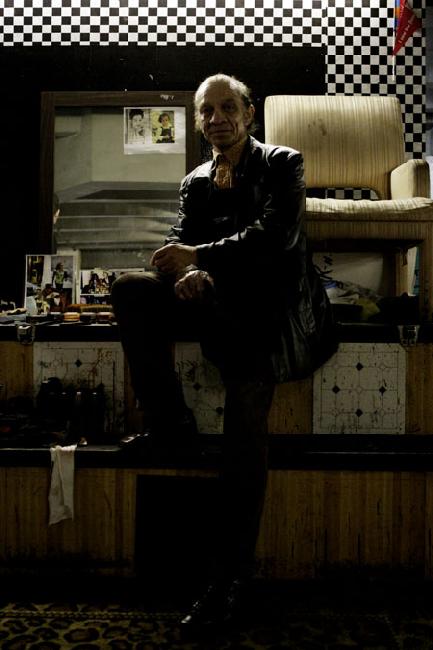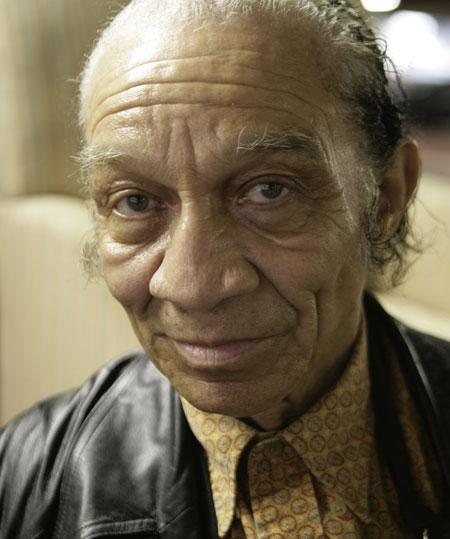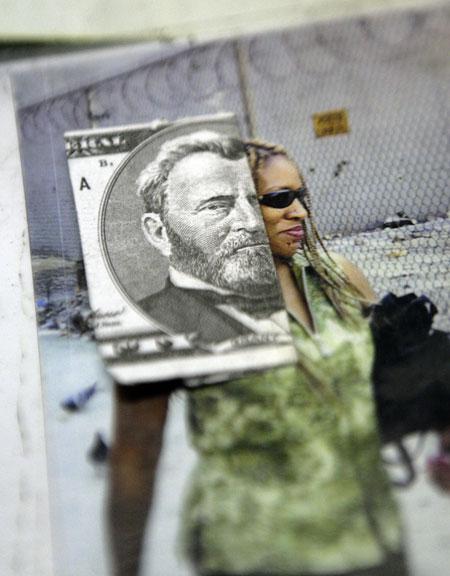 Die Tochter von Henry mit Nasenvergleich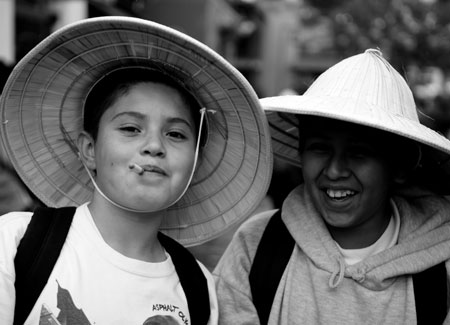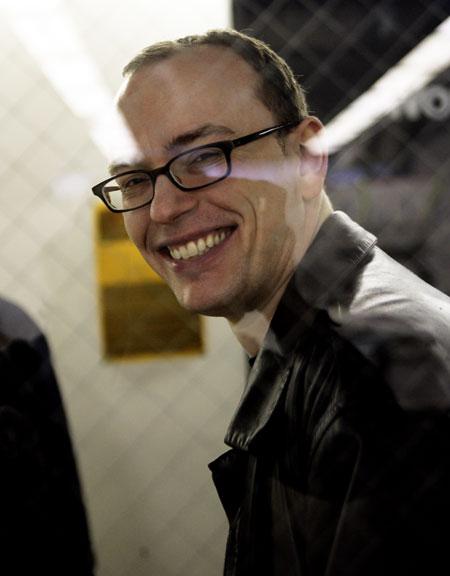 Stefan Bucher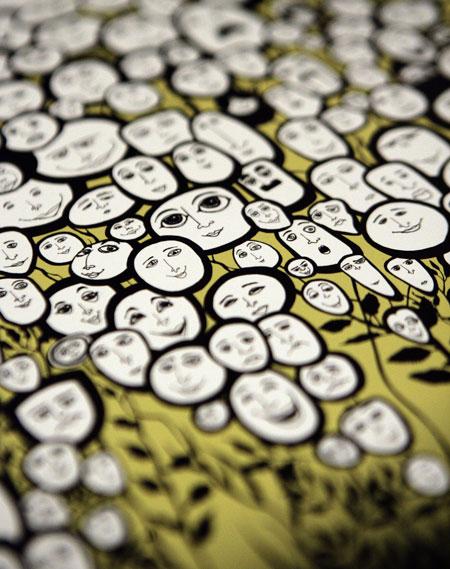 Selfpromotion von Stefan mit 344 Gesichtern weil sein Studio 344 heißt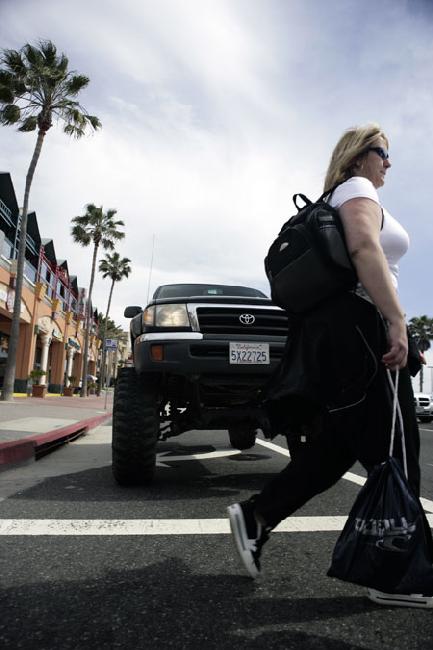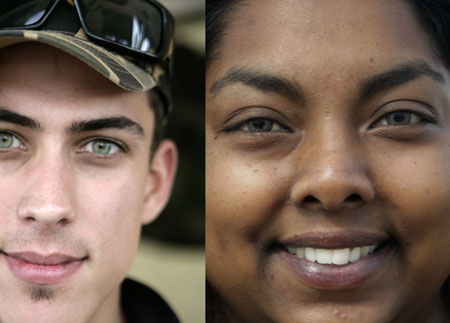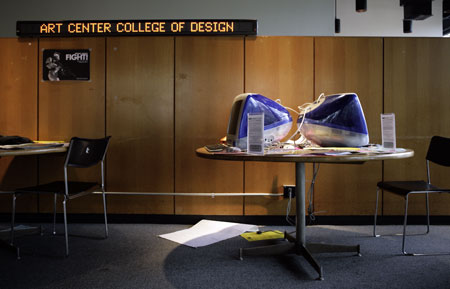 Art College in Pasadena