18/03/2005
Mexico City - L.A.
Market, Old Trucks, Mexican Busdrivers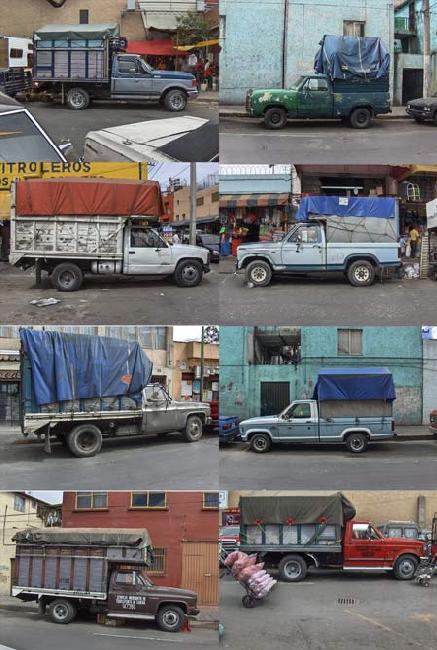 Merced is one of the biggest markets in MXC. When you leave the metro right under the market you´ll catch the odor of fresh fruits directly. Everything is brought in by trucks. Crazy constructions between improvisation and perfection.
We took the plane at 14:50, arrived to L.A. 3,5 hours later. To get into the country you first have to stand in line, get yourself checked by a drug-control-dog, fill in 2 visa forms, have fingerprints of both hands and a porträt made and show you flight tickets. Welcome to America.
We caught the car and drove down to Venice beach. The busdriver to the Alamo car rental was Mexican. He complained that less Germans (and other tourists) come to L.A. since 9/11. Strange, isn´t it?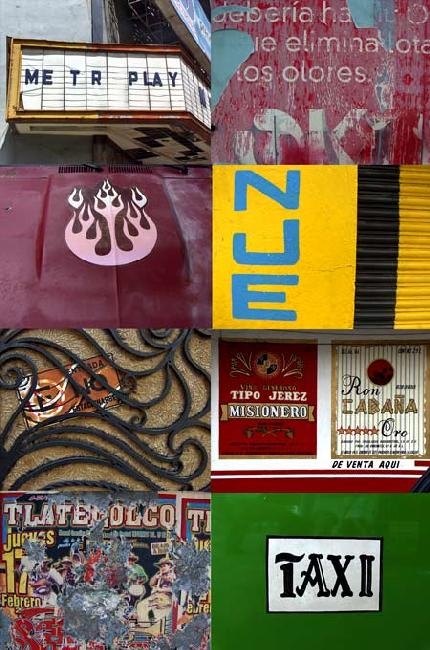 MXC is full of ornaments and rural paintings. Just delicious. Designers paradise....